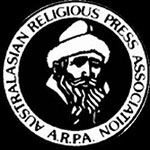 Australian Religious Press Association
Congratulations to the winners of the ARPA Awards for Excellence for 2019
Publication of the year was awarded to Eureka Street and Press Service International received the Gutenberg Award.
The Australian Religious Press Association held their annual conference, Providing a Hope-Filled Response in a time of disaster and recovery, from 6-8 September 2019 at the Novotel Hotel, Cathedral Square, Christchurch New Zealand.
ARPA awards are presented each year for excellence in religious journalism and publishing. These are judged by leading professional journalists and awarded at a dinner at the annual conference. The Premier Award of the Australasian Religious Press Association, the Gutenberg Award, is presented to a person or publication for overall excellence in religious communication.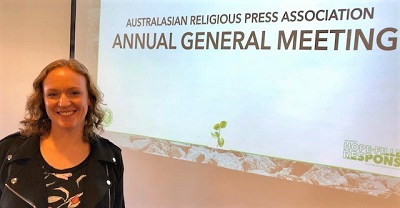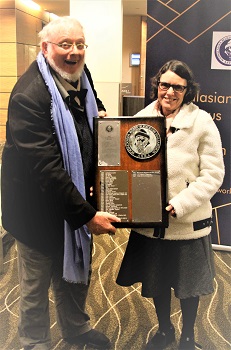 (Left) Dr Mark and Delma Tronson with the 2019 ARPA Gutenberg- Press Service International. (Photo Credit: Peter March)
(Right) Sophia Sinclair the newly elected President of ARPA – Australasian Religious Press Association, Christchurch. (Photo Credit: Mark Tronson)
To see all 2019 winners dowload the ARPA Awards booklet 2019 here
For previous year's winners, download the ARPA Awards booklet 2018
Further Reading
'Young writers' win 2019 prestigious ARPA Gutenberg
By Mark Tronson - Press Service International https://christiantoday.com.au/news/young-writers-win-2019-prestigious-arpa-gutenberg.html
Sophia Sinclair elected as ARPA President - https://christiantoday.com.au/news/sophia-sinclair-elected-as-arpa-president.html