Churches Working Together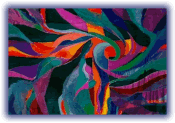 "The National Council of Churches in Australia gathers together in pilgrimage those Churches and Christian communities which confess the Lord Jesus Christ as God and Saviour according to the Scriptures and commit themselves to deepen their relationship with each other in order to express more visibly the unity willed by Christ for his Church, and to work together towards the fulfilment of their mission of common witness, proclamation and service, to the glory of the one God, Father, Son and Holy Spirit."
The National Council of Churches in Australia is an ecumenical council of member Australian Christian Churches.
The Ecumenical Movement in Australia
What is Ecumenism?
pdf Statement on Ecumenism (108 KB)  (8 April 2021)
A brief history of the NCCA
The modern ecumenical movement began to take shape as the 19th century drew to a close. Initiatives among students and between Church mission agencies led the way. This country saw the formation of the Australian Student Christian Movement (1896) and the National Missionary Council (1926).
Out of the devastation of World War II sprang the Australian Committee for the World Council of Churches (1946). This developed into the Australian Council of Churches which, in 1994, gave way to the National Council of Churches in Australia.
The movement for Christian unity in this country was, initially, an Anglican and Protestant affair. Eastern and Oriental Orthodox Churches came in, in strength, during the 1960s and 70s. For Catholics, the 2nd Vatican Council opened up fresh possibilities for relationships with other Churches, and the transition to the National Council of Churches in Australia (1994) saw the Catholic Church become a full participant in Australia's national ecumenical body.
The NCCA is its eighteen member Churches in their commitment each to the others and all to the world for which Christ died. It works in collaboration with state ecumenical councils around Australia. It is an associate council of the World Council of Churches, a member of the Christian Conference of Asia and a partner of Pacific Conference of Churches and other national ecumenical bodies throughout the world.