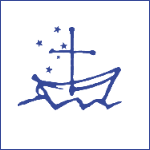 South Australian Council of Churches is moving
New office:
Unit 1, 76-80 Sturt Street Adelaide SA
The office will be closed until Thursday 3 October. Please expect delays with Emails and phone messages during this time.
For over a decade, SACC has been situated at 65 Flinders St Adelaide, renting from Flinders Street Baptist Church. They have shared this space with St Paul's City Mission, National Council of Churches, Act for Peace and Chaplaincy Services SA. As situations changed for each of these partners, so too did the sharing of accommodation.
The SACC wish to thank Flinders Street Baptist Church for their support and kindness, particularly in this last year of significant change.