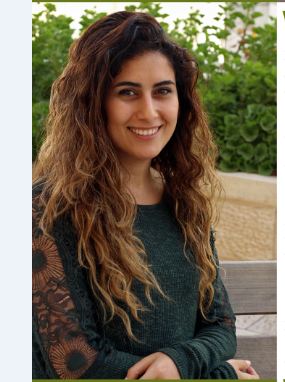 "Any Hope for Palestine, now or ever?"

Areej Masoud is a Palestinian Christian with a passion to speak up on behalf of her people and introduce the world to her reality. Come and hear her speak of her reality, where access to basic necessities such as healthcare, education, water, shelter, freedom of movement and economic security is greatly restricted.
Areej lives in Bethlehem and currently works as the Development & Communications Department Coordinator at Bethlehem Bible College. Areej is excited to be coming to Australia.
PERTH
BENDIGO
9 October at 7.30pm – Public lecture at St Matthew's Church, 153 Eaglehawk Rd, Long Gully (corner of Eaglehawk Rd and Creeth St). Supper will be served.
Register at https://www.trybooking.com/YHOX
MELBOURNE
10 October at 8.00pm – Spirituality in the Pub, The Pumphouse Hotel, 128 Nicholson St,
Fitzroy (opp. Carlton Gardens). Meals available at Pub from 6.00pm.
BRISBANE
CANBERRA
MELBOURNE
17 October at 7:15pm sign in for 7:30pm start – Live Webinar through Ridley College, open to the public. Prior registration required.
Register at https://www.ridley.edu.au/events/event/hope-for-palestine/
21 October at 9.30am – Church service at Brunswick Uniting Church, 212 Sydney Road, Brunswick (corner of Merri St). Areej will speak at morning tea after the service.
NEWCASTLE
SYDNEY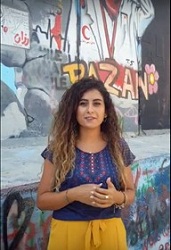 Download the Itinerary here
Listen to Areej's message here
The Speaking Tour is proudly organised by the Palestine Israel Ecumenical Network (PIEN) with grateful acknowledgement to their 2 major donors, The Glenburnie Program and Brunswick Uniting Church.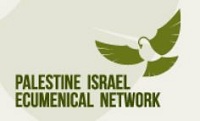 To stay tuned for PIEN updates:
Follow on Facebook or Twitter

PIEN would be grateful for any contribution toward the costs of the speaker tour. Click here to pay by Credit Card.