Leaning into the Spirit
Registrations are still available.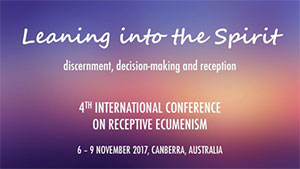 Monday 6 – Thursday 9 November 2017.
University House, Australian National University, Canberra.
Keynote Speakers: Professor Paul Murray (Durham, UK), Professor Michael Welker (Heidelberg, Germany)
For Registrations and conference details visit the Australian Centre for Christianity and Culture website.
For further information contact Revd Dr Ray Williamson - This email address is being protected from spambots. You need JavaScript enabled to view it..
Download the conference flyer and share with your networks.