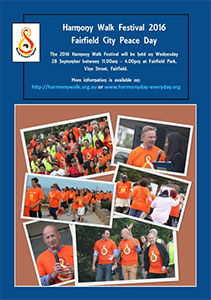 The 2016 Harmony Walk in Fairfield. Sydney
Join in! Bring your friends and family and help celebrate harmony. Share the spirit of inclusion and diversity.
Harmony Walk seeks to bring together Australians from diverse national, ethnic and religious backgrounds to help build an inclusive society, and to acknowledge and celebrate the enduring principles of fairness, harmony and respect.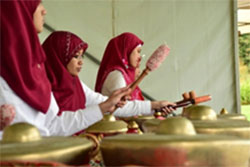 This is an event that anyone can participate in, a chance for people from all communities to come together in one of Sydney's wonderful celebrations of diversity.
Where: Fairfield Park, Fairfield
When: 11 am, Wednesday 28 September, 2016.
Find out more about Harmony Walk Festival and register via the links below: