Spotlight on Poverty in Australia
Purpose
Anti-Poverty Week supports the Australian community to have an increased understanding of poverty and to take action collectively to end it. It is supported by a diverse network of individuals and organisations who share this purpose and have been active each year, since 2002.
Many church and faith-based agencies that established Anti Poverty Week are still financially involved and their evidence-based research and advocacy work is valuable to Australians in all States and Territories and nationally – Anglicare, Brotherhood of St Laurence, Salvation Army, St Vincent de Paul, Uniting Care and Uniting Communities SA. 
The key message is: Poverty exists. Poverty hurts us all.  We can all do something about it.  It is one of hope, not despair.  
In 2022, Anti-Poverty Week is being held from the the 16th to 22nd of October.   
Senate Inquiry into the extent and nature of poverty in Australia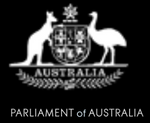 Submissions due by Friday 3 February 2023.
On 7 September 2022, the Senate referred an Inquiry into the extent and nature of poverty in Australia to the Senate Community Affairs References Committee for inquiry and report by 31 October 2023. 
The terms of reference are available online. 
Submissions are invited addressing some or all of the terms of reference.
The Committee prefers to receive submissions electronically. See the Parliament of Australia website for details. 
16- 22 October 2022
During Anti-Poverty Week, YOU can help fight poverty & hardship. 
2022 is the 20th anniversary of acting on poverty. 
This year, a range of major reports will be released as well as State, Territory and Federal events during Anti-Poverty Week 16-22 October. 

Visit the 2022 Website Page Here  and check for more information on the Week.
Access the Updated Promotional Kit Here  
You can also checkout the