'Turning points: New directions in refugee protection'.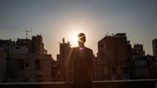 Book now: early bird offer must close soon 
Big-picture thinking for everyone. Take part in cutting-edge discussions that will invigorate your thinking. 
Every day, events are changing the landscape for people seeking protection: war in Ukraine, elections in Italy, agreements in Rwanda, vessels leaving Lebanon, Libya and Sri Lanka or landing on Martha's Vineyard, and more virus outbreaks. 
Step back to take stock at 'Turning points: New directions in refugee protection'.
This is an opportunity to dig into the 'why' and 'what next'. Harness the power of the community that comes together each year for the Kaldor Centre Conference  – a global network of decision-makers, practitioners, scholars, civil society, people with lived experience of seeking asylum and other leaders. 
A special early bird ticket discount is available for a short time.
When: Tuesday 15 November to Friday 18 November 2022. 
Sessions are spread over four days and are timed to enable you to participate from anywhere in the world, with both online and in-person options.
Your full conference ticket includes the highly-anticipated opportunity to make new connections and see old friends at the closing night reception, after listening to Australia's new immigration minister, Andrew Giles, and lawyer Nyadol Nyuon OAM in conversation in Sydney. 
With a virtual-only ticket, you can fully participate with colleagues around the world in six hot-topic sessions – discussing meaningful refugee participation, shaping the public conversation, externalisation and accountability, COVID, Ukraine, plus a keynote analysis by Kaldor Centre Director Jane McAdam AO. 
Scholars can add a hybrid, all-day workshop where discussions will drive next-generation thinking across disciplines. 
Don't wait – early bird discounts are closing soon. 
Cost: $10 - $155 AUD
PS: Tickets have been reserved especially for people from refugee backgrounds, the Global South, and those working in the not-for-profit sector who can't afford to attend. If that's you, apply to join the Kaldor Centre Conference free of change, thanks to our generous sponsors.

Apply for a free Virtual Panels Only ticket here or a Full Conference and Scholar's Workshop ticket here.