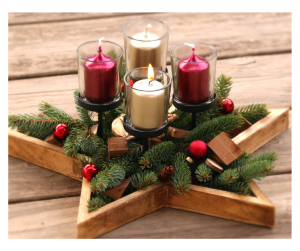 Prayers & Reflections from our ecumenical community 
As we prepare for the Feast of the Nativity we offer you some reflections and resources from our members and their networks. 
NATIONAL
Act for Peace - NCCA's International Aid Agency
Anglican Board of Mission - Songs from a Strange Land
Catholic
The Salvation Army
Uniting Church in Australia
INTERNATIONAL
Ignatian Spirituality
Lutheran World Relief
---
REFLECTIONS AND STUDIES FOR PURCHASE
Advent Calendars - MediaCom 
This popular Advent calendar from Abingdon is now in stock. Each day's reading, from Sunday November 28 to Christmas Day, is based on the Revised Common Lectionary and includes the Scripture, a short devotion, and a brief prayer and it's printed with a larger font for ease of reading. This devotional booklet is available for $2.75 via the MediaCom Education website here. https://www.mediacomeducation.org.au/shop/advent-a-calendar-of-devotions-2021-pre-order-due-mid-september-2021/ 
Garett Publishing- Titles include:
Together We Wait: Reflections, Prayers and Activities for Families Advent 2021
Waiting in Joyful Hope: Daily Reflections for Advent and Christmas 2021-2022
Waiting in Wondrous Expectation: Daily Reflections, Practices and Prayers for Advent 2021
Available from Garret Publishing
Koorong Books - Titles include:
Good News of Great Joy: 25 Devotional Readings For Advent (Sept.2021)
The Dawn of Redeeming Grace: Daily Devotions For Advent (Oct.2021)
Music of Eternity: The Archbishop of York's Advent Book 2021: Meditations For Advent With Evelyn Underhill (Aug.2021)
Prepare Him Room: A Daily Advent Devotional (Sept.21)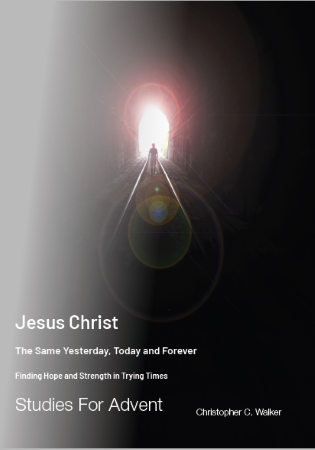 The Coming of Jesus Christ: past, present and future  
An Advent Study from Rev. Dr Chris Walker, UCA. 
Rev. Walker's studies cover the 4 weeks of Advent following the Revised Common Lectionary Year C. 
These studies are the perfect accompaniment for group study or for individuals to use for reflective study, individually. 
Jesus Christ – The Same Yesterday, Today and Forever is now available for purchase or click and collect, at the link here. 
Cost:  $12.95