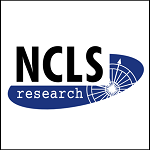 NCLS Leaders' Briefing 2019
NCLS Research and McCrindle Research are delighted to announce a special event in November, in three capital cities.
Melbourne: 8 November 2019 - Brisbane: 14 November 2019 - Sydney: 22 November 2019
This briefing event is for denominational leaders, church health consultants and missional thinkers.
The summit follows up last year's successful Sydney event, with new insights from researchers on the future of Australian communities to help local and denominational church leaders and Christians understand and engage with their communities. Simon Smart (CPX) will reflect on the implications of the contemporary Australian context for mission
The event includes two parts:
| | | |
| --- | --- | --- |
| |    |   |
| Breakfast Presentation |   | Morning Seminar |
| 7:30-9:30 am |   | 10:00am -12:00pm |
| COMMUNITY & CHURCH SUMMIT |   | CHURCH VITALITY BRIEFING |
| with NCLS, McCrindle, CPX |   | with NCLS research  |
| The Community and Church Summit will present results on Australian communities, social trends along with a spiritual and religious profile of Australians, with insights on how to connect. |   | The morning briefing seminar includes fresh insights on church vitality from the 2016 NCLS; highlights from flourishing churches from the "Enliven Churches Project", and a proposal for a 2021 National Church Life Survey. |
| Cost: $30.00 |   | Cost: free |
Keynotes at the 2019 Summit include:
Director of NCLS Research, Dr Ruth Powell will present results from the Australian Community Survey run by NCLS Research. This study reveals how religious and/or spiritual Australians are. Ruth will outline how different groups of Australians approach spirituality and religion, as well as their openness to connecting with churches. These findings will provide a context for churches and insights for potential community engagement. Ruth is a Research Fellow at the Public and Contextual Theology Research Centre, Charles Sturt University.
Director of McCrindle Research, Mark McCrindle will explore the future of Australian communities and give a demographic update, showing how Australia is growing now, and towards 2030. In his keynote, TEDx speaker Mark will reveal the latest trends on Australia's population, cultural diversity and emerging generations and will present the social trends and communication strategies to engage in an era of digital disruption.
Simon Smart, Director of the Centre for Public Christianity (CPX), will present a response to the two keynote presentations. He will reflect on some of the implications of the contemporary context for the mission of churches. Simon has years of experience writing and editing both academic curricula and popular books and his writing regularly features in Australian media.
There will also be insights and practical tips from missional leaders and local practitioners and time for questions and answers.