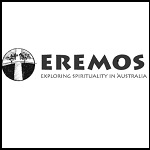 What is the spiritual connection to land for Aboriginal People in Australia?
Workshop facilitated by Gamilaroi man Charlie Trindall
The workshop provides an opportunity to consider what sacred places mean in our own story. Charlie will then take us on a journey and visually demonstrate the spiritual connection to land for Aboriginal People through time and share how Aboriginal people experience the land as sacred.
Charlie has extensive experience facilitating groups and communities and is a fascinating speaker. He currently works in the Healing and Reparations Directorate in the NSW Department of Aboriginal Affairs with the Healing Foundation coordinating forums between Government, NGO's and Aboriginal communities.
Date: Saturday 10 November, 1:30-3:00pm.
Venue: Rosebank College, Five Dock, corner of Queens Road and Harris Road, NSW
Cost: $20 or $15 for Eremos members. Includes Afternoon Tea from 3 – 3:30.
Tickets: available online at https://www.trybooking.com/WMNU Please note that payment at the door is by cash or cheque only.
Eremos is an ecumenical network, which provides a forum for spiritual exploration in Australia. You are invited to attend this workshop and stay for the Eremos Institute Annual General meeting from 3:30 – 5 pm and share in the news about Eremos this year and into the future.
More details and booking information are on the Eremos website: https://www.eremos.org.au/home or Eremos Facebook page https://www.facebook.com/events/281103815984213/
Spiritual Connection to land flyer is attached.
For more details: please contact This email address is being protected from spambots. You need JavaScript enabled to view it. or Kate at 0425 211 065