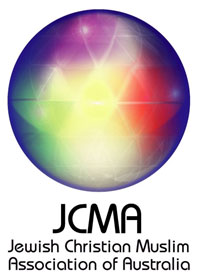 The Jewish Christian Muslim Association of Australian is holding the 2016 Friendship Walk in East Melbourne. You are invited to walk together in friendship and goodwill between church, synagogue and mosque.
When: Sunday 6 November
Registration: 1.45pm
Start: 2.00pm St Peters 15 Gisborne St East Melbourne
Visiting: East Melbourne Hebrew Congregation Synagogue
Finish: 4.30pm Carlton Mosque, 765 Drummond St.
See the flyer or visit the JMCA website for more information