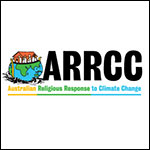 Australian faithful to lead toward climate friendly lifestyle choices
Faithful choices for a flourishing world
The global campaign Living the Change launched its Australian chatper on May 3 2018 at a national gathering of the multi-faith Australian Religious Response to Climate Change (ARRCC).
This is a fresh faith-led initiative which aims to champion the role of more sustainable lifestyles in protecting the earth from global warming.
Read the ARRCC Media Release
Join one of the webinars that ARRCC are presenting on this new initiative.
Contact This email address is being protected from spambots. You need JavaScript enabled to view it. if you're interested or RSVP via the links below,
Monday May 28, 1 – 2.30 pm AEST (12.30 Adelaide, 11 am Perth)
Tuesday May 29, 7 – 8.30 pm AEST (6.30 pm Adelaide, 5 pm Perth)
Visit Living the Change website
Visit the ARRCC website