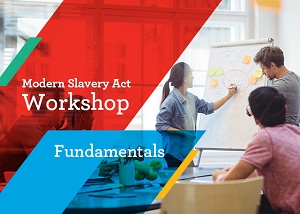 Procurement Fundamentals
The workshop from Church Resources is designed for anyone who has a need to understand and/or manage supply chains and wants to make a difference in eradicating modern day slavery.
Sydney: 16 April 2019 8.30 am to 4.30 PM
Venue: TBA upon registration
Cost: $450 +GST - Morning tea, lunch and afternoon tea will be provided along with and any materials required for the day.
Registration and payment: https://procurementeducation.dryfta.com/en/buytickets/register/tickets
What are the key takeaways of the workshop?
Types of supply chains and how to create transparency within them
Learn from practical case studies
How to leverage technology to increase visibility in your supply chain
Strategies tools and techniques to identify, prevent and address modern slavery
For more information visit Church resources or Procurement Australia Education