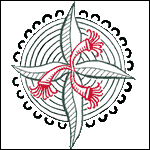 Australian Student Christian Movement (ASCM)
You are invited to attend the ASCM National Conference and a National Senior Friend's reunion in Canberra in July.
Meet old and new friends, share ideas, share lunch together and talk about solutions to some of the world's big problems, combining the wisdom of experience with the enthusiasm of youth. The ASCM are deeply grateful that you, as senior friends, have supported the movement all these years.
The conference and senior friends' reunion will be held:
Date: Saturday 13 July 2019
Time: 9.00 am to 5.00 PM
Venue: Holy Cross Anglican Church, Hackett, ACT (Canberra)
Register: Online here or RSVP by 1 June 2019, to Robert Tulip - phone 0407 866 777 or email This email address is being protected from spambots. You need JavaScript enabled to view it..
The conference is free.
Please let Robert know if you would like help with accommodation, as supportive church members will assist with billeting.
For more details regarding the conference, please visit https://ascm.org.au/conference-2019.