World Council of Churches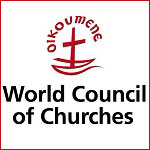 Position Vacant - Editor, Coordinator WCC Publications 50-60%

Be part of the WCC communication team, work as co-editor for their website.
The Editor, Coordinator of WCC Publications, is part of the communication team and co-editor for the WCC website. Provide editorial, strategic, creative and operational support across the work. Play a key role in ensuring the communications are both influential and informative for the full range of our stakeholders.
Duty Station: Geneva, Switzerland - open to consultants based outside Switzerland.
Application deadline: 15 April 2019
Start date: 1 June 2019
For more information on the specific responsiblities, qualificiations and special requirements please download the WCC Vacancy notice here
To apply for this position click on the following link: https://wcccoe.recruiterbox.com/jobs/fk0jtsr