NCCA President responds to US withdrawal of UNHRC
20 June 2018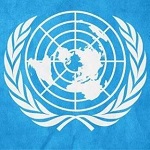 Bishop Philip Huggins, NCCA President, reflects on his time with the UN Commission on Human Rights last year and laments the withdrawal of the United States from the UN Human Rights Council.
Bishop Huggins describes his time at the UN Universal Periodic Review of Human Rights and refers to the process as dignified, diplomatic and precise. "For me, the process reflected the dignity every person is entitled to as a child of God, carrying the divine likeness." says Bishop Huggins in the statement.
The UN Human Rights Council is responsible for the promotion and protection of all human rights around the world and is made up of over forty members. The United States of America, under the Trump administration has now withdrawn their membership of the council. The announcement of this withdrawal is met with astonishment.
"What good can come of that, especially for besieged minorities in places of brutality?" asks Bishop Huggins
To read download the attached Media Release.