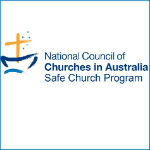 In the News - Family and domestic violence
Will we have a National plan to end violence against women and children?
The first face-to-face meeting of federal, state and territory ministers since the federal election will be held in Adelaide on July 22. Discussions will be held on the issue and we pray that our leaders will put this in their policymaking.
Read more  
Cath News - Ministers-to-finalise-plan-to-tackle-family-violence?
Sydney Morning Herald - Plan to deal with women's violence top of agenda when ministers meet next week