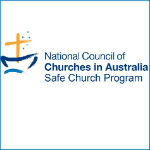 Do you know how to help children and young people stay safe online? 
The eSafety Commission is running a series of free webinars for parents and carers to help them to support the children and young people in their lives to be safe online.  
The monthly webinars cover popular apps, safe online play, dealing with online challenges and how to update devices and settings to keep your family safe online.  
See: Parent and Carer Webinars - schedule PDF 
The August webinar focuses on being safe in popular apps such as Tik Tok, Instagram, Snapchat and YouTube for parents and carers of young people aged 8 to 13. 
To register: eSafety - online 
---
New Child Safe Standards apply in Victoria
There are new Child Safe Standards in Victoria, to better protect children from harm and abuse. 
The new Child Safe Standards are now in effect and the old Standards no longer apply.
Victoria's Child Safe Standards are mandatory for most organisations, businesses or groups who work or volunteer with children.
Learn more about the 11 new Child Safe Standards - Commission for Children and Young People
Resources to help you understand the new Standards
The Commission has published a range of resources to help organisations transition to the new Standards, including: 
A Short Guide to the Child Safe Standards, for an overview of the requirements to comply with the new Standards.
A Guide for Creating a Child Safe Organisation, for detailed information about each Standard and advice about how to comply.
Tools and templates to help you develop some key policies, practices and procedures.
Access resources on the new Child Safe Standards  
Watch Community of Practice on the new Standards 
In April 2022, we held an online Community of Practice to discuss our new resources for the Child Safe Standards. We also covered information on what the Commission will look for when assessing an organisation's compliance with the new Standards. 
If you missed the session, you can watch the recording online. This on-demand video is a useful resource for people who are implementing the new Standards in their organisation. 
Watch - Community of Practice on the new Child Safe Standards 
Further information & resources 
The Commission will publish additional resources in relation to the Child Safe Standards, so make sure you regularly check our website for updates.
For more information about the Child Safe Standards, visit: https://ccyp.vic.gov.au/child-safe-standards/ 
For more information about the Reportable Conduct Scheme, visit: https://ccyp.vic.gov.au/reportable-conduct-scheme/