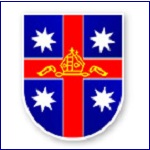 Anglican Church of Australia
National Study of Family Violence in faith groups
The Primate of the Anglican Church of Australia, Archbishop Philip Freier, announced that the Church will be conducting Australia's first national research into family violence within faith communities. The Study will investigate and discuss the prevalence, experience and impact of family violence.
The Church's national Standing Committee approved the proposal at a meeting in Adelaide in November 2018.  The project will include surveys and interviews with Anglicans within and outside the Church, with clergy and church leaders, and a sample of the broader population. Information will be compiled by NCLS Research.
"The church has a significant role in the lives of millions of Australians and has a great desire to promote healthy and respectful relationships..." Family Violence Working Group convenor, Rev Tracy Lauersen said.
Read the announcement made on June 27 2019 by Dr Philip Freier - https://anglican.org.au/wp-content/uploads/2019/06/270619-family-violence.pdf
Read more about the Family Violence Working Group - https://anglican.org.au/our-work/family-violence/
Family and domestic violence support services:
1800 Respect national helpline 1800 737 732
Women's crisis line 1800 811 811
Men's referral service 1300 766 491
Lifeline (24 hour crisis line) 131 114
Relationships Australia 1300 364 277