Save the date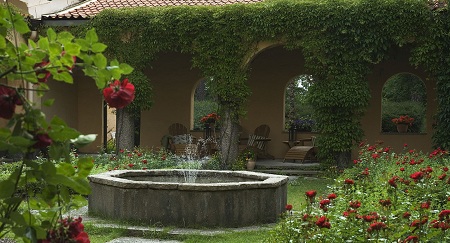 Transforming Ecumenism - "listen to what the Spirit is saying to the churches" (Rev 2:7)
Monday 22 – Thursday 25 June 2020.
Sigtuna, Sweden.
Receptive Ecumenism is a fresh ecumenical methodology emphasizing receptivity, learning, and listening. Since its inception, the concept has taken root in many diverse contexts around the globe. It is described as a third way ecumenism focusing on conversion and renewal in the search for unity among the Churches. This conference will continue the ecclesiological reparative, critical constructive task of ecumenical ecclesiology.
Some of the invited conference speakers are:
Cardinal Anders Arborelius OCD, Catholic diocese of Stockholm, Sweden
Rev Dr Sofia Camnerin, Stockholm School of Theology/University College Stockholm, Sweden
Rev Dr Mathew Chandrankunnel, CMI, Ecumenical Christian Center, Bangalore, India
Rev Anthony Currer, Pontifical Council for Promoting Christian Unity, Rome
Rev Dr Susan Durber, United Reformed Church UK, Moderator of the Faith and Order Commission, WCC
Rev Sven-Erik Fjellström, Church of Sweden
Dr Sara Gehlin, Helsinki University, Finland
Rev Peter Halldorf, The Pentecostal Alliance of Independent churches, Sweden
Rev Dr Cyril Hovorun, Stockholm School of Theology (Sankt Ignatios Theological Academy), Stockholm, Sweden
Most Rev Dr Antje Jackelén, Archbishop of the Church of Sweden
Rt Rev Karin Johannesson, Bishop of the Diocese of Uppsala, Church of Sweden
Prof Paul D. Murray, Durham University, UK
Prof Ivana Noble, Charles University, Prague, Czech Republic
Ms Aikaterini Pekridou, Executive Secretary for Theological Dialogue, Conference of European Churches, Brussels, Belgium
Dr Antonia Pizzey, Australian Catholic University, Brisbane Australia
Rev Dr Peniel Rajkumar, World Council of Churches, Geneva, Switzerland
Prof Cecil M Robeck Jr, Fuller Theological Seminary, USA
Prof Risto Saarinen, Helsinki University, Finland
Rt Rev Chediel Sendoro, Bishop of the Mwanga Diocese, Evangelical Lutheran Church in Tanzania
Rev Dr Johannes Zeiler, Church of Sweden

Registration:
More information will be distributed later. Registration can be made from 2 December 2019 and more information about the registration process will be published before the December date. Please note that the conference venue, the Sigtuna Foundation, will also offer accommodation and meals for all participants. Thus, no hotel room needs to be booked separately.
For further questions about the conference, please contact Olle Kristenson, Theological advisor at the Christian Council of Sweden E: This email address is being protected from spambots. You need JavaScript enabled to view it.

For more information visit the Conference website https://www.ehs.se/receptive-ecumenism/about-receptive-ecumenism