A workshop focusing on facilitating better workplace diversity. Limited places available.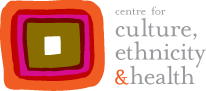 July 19th, Centre for Culture, Ethnicity & Health, 23 Lennox Street, North Richmond VIC.
Forward thinking organisations know they can better attract more clients if their organisation's workforce reflects the community.
If you need to reach a bigger client base, a diverse workforce is a key method to do this. Nearly one-third of Australians were born overseas and the benefits to workplace diversity are numerous.
This workshop will:
explore the organisational advantages of a diverse workforce and identify strategies to increase workplace harmony
identify how to support employees who use their own language in service provision
empower you to acquire strategies to implement a diversity and inclusion program.
For more details or to register visit the Centre for Culture, Ethnicity & Health website.