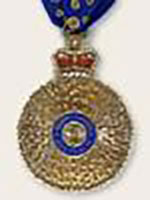 In the recent Australia Day honours many people were recognised for their contribution to religious organisations and services. The NCCA congratulates all of them, with special mention to four Victorians who have been recognised for their contribution to ecumenical relations, theological studies and their churches:
The Revd Prof Emeritus Robert William GRIBBEN AM (VIC) - Uniting Church
The Revd Professor Emeritus Robert Gribben, has received an AM for significant service to the Uniting Church in Australia, to ecumenical relations and theological studies.
Professor Gribben has held numerous roles within the Uniting Church, and is an Honorary Research Fellow at Melbourne's University of Divinity, and co-founded the Centre for Ecumenical Studies at Charles Sturt University in 1997. He regularly teaches, preaches and writes in ecumenical contexts here and overseas.
Read more about Professor Gribben in the Crosslight Magazine - https://crosslight.org.au/2019/01/29/australia-day-honours-for-uca-people/
The Revd Dr Charles Henry SHERLOCK AM (VIC) - Anglican
The Revd Dr Charles Sherlock receives an AM for significant service to the Anglican Church of Australia, and to theological education.
Dr Sherlock has been a member of the Anglican-Roman Catholic International Commission since 1991. He has had a wide range of roles within the Church, including as a lecturer at both Ridley College and Trinity College Theological School, Canon of St Paul's Cathedral Melbourne, secretary of the Anglican Liturgical Commission for more than 20 years.
The Revd Dr Robert Bradley MITCHELL AM (VIC) - Anglican
The Revd Dr Bob Mitchell has been appointed a Member of the Order of Australia (AM) for significant service to the community through charitable organisations, and to the Anglican Church of Australia.
Dr Mitchell has been the CEO of Anglican Overseas Aid (AOA) since 2012 and author of Faith-based development: How Christian Organisations Can Make a Difference. He has a long history of involvement with not-for-profit, faith-based and social service organisations. He has served with World Vision Australia and is currently on the global board of the ACT Alliance, one of the world's biggest humanitarian networks of which Act for Peace is a partner/member.
Dr Janet Elizabeth DUKE OAM (VIC) - Anglican

Dr Janet Duke, from Holy Trinity East Melbourne, was awarded an OAM for service to medicine as an on obstetrician and gynaecologist.
A Licensed Lay Minister at Holy Trinity and Spiritual Director at the WellSpring Ecumenical Spirituality Centre since 2007. Dr Duke was Sexual Harassment Adviser to then Archbishop of Melbourne Dr Keith Rayner from 1993-98.
Read more about the Victorian Anglican recipients in The Melbourne Anglican - http://tma.melbourneanglican.org.au/news/anglicans-australia-day-honours-290119
We recognise that this is just a small sample of the wonderful people who have received very justly deserved honours.
For the complete list of recipients please visit the Australian Government website.