Winifred Kiek Scholarship Trust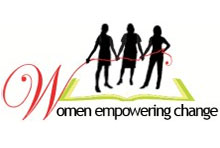 Applications for the 2019 year are now available.
The Winifred Kiek Scholarship is offered in rotation to women from countries of the Pacific Island Nations, member countries of the Asian Church Women's Conference, and multicultural Australia. Now in its 54th year, it is named in honour of the first woman ordained in Australia in the (then) Congregational Church.
This year, the Scholarship is offered to Christian women aged 25 or over, from countries that are members of the Asian Church Women's Conference. It is to help the recipient to undertake theological studies, Bible studies, religious leadership training or to attend a conference or seminar during 2020. Specific projects providing training for women will be considered. A separate application form will be required for such projects.
Applications close: 31st May 2019.
Download the PDF Information document here
To access the Nomination and Application forms click here document WKS forms 2020 (4.48 MB)
Completed applications are to be returned by email to Ms Velvy Holden Email: This email address is being protected from spambots. You need JavaScript enabled to view it.