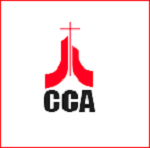 CCA Condems bombing of Mount Carmel Cathedral, Jolo, Sulu Province, Philippines
Two improvised explosive devises (IEDs) exploded in the Cathedral on Sunday 27 January just after 8:00am. More that twenty people were killed and over eighty were wounded.
The CCA General Secretary, Dr Mathews George Chunakara, has offered prayers for the healing of the injured and the consolation of all who grieve.
"Such an act of violence against the worshippers and insolence at a sacred place is an utter disregard for human life and people's right to live in peace....We call on the authorities in the Philippines to bring the perpetrators of this barbaric crime to justice.Dr Mathews George Chunakara," Says, Dr Mathews George Chunakara,
Read the CCA article CCA condemns bombing of Mount Carmel Cathedral in the Philippines, posted on January 28th, 2019
Please click here to download Statement of the CCA's General Secretary on Bombing of Mount Carmel Cathedral in the Philippines.pdf