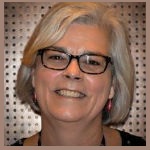 We are pleased to welcome Liz Stone to the NCCA office in the role of Associate General Secretary. She has taken up this role on a part time basis, working in our Sydney office.
Liz began working in this role in late January, but has long association with the NCCA and Act for Peace. She is a long serving and very active member on our Act for Peace Board. Her wealth of knowledge and familiarity with our people, work practices and systems will be of great value.
Incidentally, this is not the first time she has offered her talents to this role. Liz has previously worked with the NCCA in a similar capacity from late 2014 till mid-2016 and we are certain she will become an invaluable member of the team once again.