2017 Christmas Bowl
You brought hope and healing to the world this Christmas
During Christmas 2017, thousands of kind and compassionate people, like you, came together to support the Christmas Bowl and respond to Christ's call to feed the hungry, heal the sick and welcome the stranger. Thanks to your generous gifts, the Christmas Bowl is on track to raise over $2million to bring hope and healing to people around the world suffering from conflict and disaster.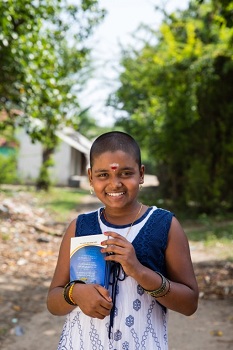 Thank you for helping to heal Achala
Last year you heard Achala's story. Achala, a young Sri Lanka refugee living in a camp in India was diagnosed with leukaemia at just eight years old. Thanks to the generosity of Christmas Bowl supporters like you, Achala was given the support needed to cure her leukaemia and save her life.
Act for Peace spoke with Achala just before Christmas, and she wanted to give you this message:
"I want say thank you to the people of Australia for helping me – they supported me when I needed it most. I feel better and my next hospital visit is in six months. I'm happy that I can go school without taking time off for doctors' appointments."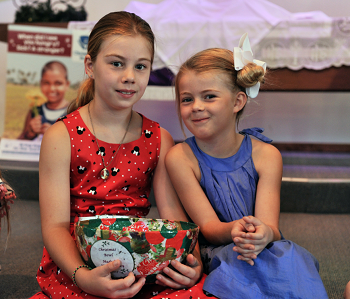 Achala looks forward to going to school and continuing her education.
photo credit:Richard Wainwright/Act for Peace
Children hold their own Christmas Bowl at a service at Wesley Uniting Church in Castle Hill. Just one of the many events held around the country last Christmas to help raise vital funds for people in urgent need.