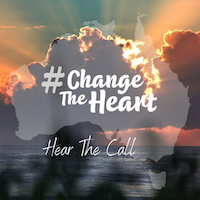 You are invited to join Aunty Jean Phillips, along with Common Grace, calling Christians to pray, listen, learn and act at the #ChangeTheHeart Prayer Service.
When: Tuesday 25 January 2022 7:30 pm - 8:30 pm (AEDT)
Where: Chapel at the Australian Centre for Christianity & Culture, 15 Blackall St Barton, ACT
Register: to attend the service in person here
More information: Change the Heart Prayer Service - Australian Centre for Christianity and Culture (csu.edu.au)
Watch the service online
If you cannot participate in person at the service in Canberra, you can watch the service online. The service will be streamed on the Common Grace's  ChangeTheHeart webpage. 
For more information about the event and how you can participate with your church group or community, visit the Common Grace homepage: www.commongrace.org.au