But now God has set the members, each one of them, in the body just as He pleased. 1 Corinthians 12:18  
The NCCA Annual General Meeting on Wednesday 28 October 2020 elected two new Board members (Directors) to join a Board-appointed Director for a three year term from 2020.
We warmly welcome Ann Zubrick; the Very Rev Fr Anastasios Bozikis and Felicity McCallum.
Ann Zubrick is the current Yearly Clerk for the Religious Society of Friends (Quakers).
Felicity McCallum, a Catholic, proudly acknowledges her Awabakal ancestors. She is a PhD Student at Charles Sturt University, Canberra, her thesis is 'Awabakal-British Engagement and Reconciliation: A historical investigation with special reference to Girardian theory'. 
The Very Reverend Fr Anastasios Bozikis is Protopresbyter for the Greek Orthodox Archdiocese and is also Associate Lecturer in Church History at St Andrew's Greek Orthodox Theological College.
We are honoured to have all three for offer their time, skills and spiritual gifts to strengthen and enhance our work together for unity. We acknowledge the great breadth of diversity of culture and spiritual practice that each will bring to our conversations and decision making. 
| | | | | | |
| --- | --- | --- | --- | --- | --- |
|   |   |   |   |   |   |
|  Ann Zubrick |   | Felicity McCallum   |   | V Rev Fr Anastasios Bozikis |   |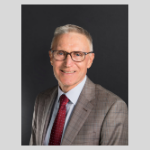 As we welcome new members, we also say farewell to one of our long standing Directors, Bishop John Henderson pictured right, of the Lutheran Church of Australia who has completed his term of Director on the NCCA Ltd Board.
We acknowledge the important foundational work he has done and are grateful for his knowledge of our NCCA story. This has proved invaluable as we have tried to find our way forward in this new era. 
With prayers of gratitude for all our Directors for their gracious sharing of the their wonderful gifts with us.
And we know that in all things God works for the good of those who love him, who have been called according to his purpose. Romans 8:28