What does meaningful Christian Church collaboration look like in the modern world?
An Ecumenical Christian Youth Summit was held in 2018 in Brisbane, Queensland. The NCCA granted funds to the Queensland Churches' young adult leaders to re-produce resources from the Summit that can be accessible to all State and Territory Councils and local groups of churches. 
Ecumenical Program Resources
Purpose of this resource
It is hoped that this resource will support local communities to host Christian Youth Summits of their own, adapting the content in the resource to make a meaningful experience happen locally. 
To equip you with all the tools you need to run a successful local Christian Youth Summit experience.
This resource is meant to allow for flexibility according to the needs of each local community.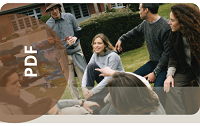 Who is this resource for? 
Those who wish to organise a local Christian Youth Summit experience.
Those looking for examples of ecumenical content and activities to engage young adults in ecumenical dialogue.  
What type of resources are available?
Facilitator's Guide - a handbook in PDF
A suite of 7 videos 

What is Ecumenism and why does it matter?
What has been achieved? What is there still to be accomplished
What challenges face us in the working towards Christian unity today?
What is Theological Ecumenism?
What is Practical Ecumenism?
What is Spiritual Ecumenism?
How can we best go about realising Christian Unity today?

A recording of the presentation given at the NCCA AGM 28 October 2020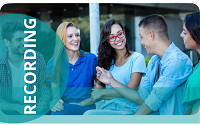 Video Presenters:
Dr Antonia Pizzey, Lecturer, Australian Catholic University
Chris Knott, QLD Baptist Representative, Christian Youth Summit 2018
Jessica McCorriston, Salvation Army Representative, Christian Youth Summit 2018
Benjamin Lyons, Lutheran Church Representative, Christian Youth Summit 2018
For more information and to access the resources please go to the NCCA Website page https://www.ncca.org.au/partnerships/resources-for-youth-summit