Sign the petition
The situation for children in detention on Nauru is bleak. Join the push to have all children and their families removed from Nauru to Australia by Universal Children's Day - 20 November.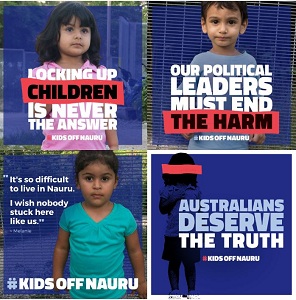 When large numbers of people in our communtiy speak out, the governemnt listens. Add your voice to the call to get #KidsOffNauru
The Refugee Counil plan to continue to share the stories of those kids and their families on Nauru so that politicans can't ignore us. They are working with a coalition of organisations to make sure all kids are off Nauru and in Australia by November 20.
Join your voice to the call - sign the petition Kids off Nauru
Read the Melbourne Anglican news - How many refugee children are really on Nauru?