World Council of Churches
WCC rejoices at reconciliation of Orthodox synods in Ethiopia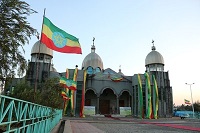 The WCC General Secretary, Rev Dr Olav Fykse Tveit congratulates the Prime Minister of Ethiopia, Dr Abiy Ahmed, for his role in the reconciliation of the Church. The two synods of the Ethiopian Orthodox Tewahedo Church have been separated for 27 years.
In his letter to the Ethiopian Prime Minister on 13 August, Tveit says;
"This is a remarkable achievement and a historic moment for the entire Christian family".
WCC joins partners for "World Water Week" dialogue in Stockholm
A "Water and Faith" day will be held on 30 August in Stockholm, Sweden, offering many opportunities to explore how faith-based groups can act in partnership with the public and private sectors to achieve water justice for all people. The day is observed during World Water Week, which this year runs from 26-31 August under the theme "Water, ecosystems and human development," with over 3,000 registered participants from 135 countries.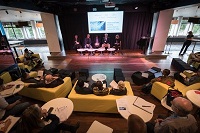 Dinesh Suna, WCC Ecumenical Water Network coordinator, said this is the third edition of a "faith and water" event during World Water Week, and that he is hopeful it will make significant inroads between faith communities, the UN bodies and the water sector to together address SDG 6 on water for all.
For more information please see the WCC news item here