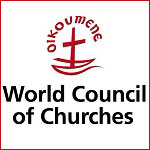 World Council of Churches
Catholic-Lutheran dialogue yields fruits for reflection

A nine-year long process by a Lutheran-Roman Catholic Study Commission on Unity has closed its work with a meeting in Klingenthal, France from 18-24 July, with the intention of producing a study report.
Commission members concluded their work on the study report, which will be finalized and published early next year and presented to the Lutheran World Federation council at its next meeting.
WCC offers condolences in wake of Indonesia earthquakes
The World Council of Churches (WCC) reached out with condolences to people who have lost loved ones after the earthquakes that rocked the Indonesian island of Lombok.
A 6.9 magnitude quake killed at least 98 people and injured more than 200 on 5 August, one week after the same region was hit by a 6.4 magnitude quake that left at least 15 people dead and 162 injured.
For more information please see the WCC news item here.