Young Ambassadors of Peace in Asia (YAPA) - 2018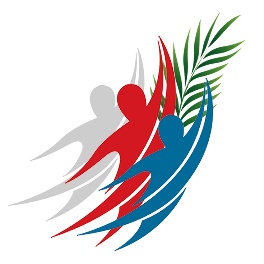 "Towards Peace with Justice and Human Security,"
The Christian Conference of Asia (CCA) offers this training to prospective ambassadors of peace.
When: 14 to 20 October, 2018
Where: Payap University, Chiang Mai, Thailand
Applications from youth leaders to attend this event are open until 20 August 2018.
The YAPA aims to identify and train young peace activists between the age of 22 and 30. Under the theme "Towards Peace with Justice and Human Security," the YAPA-2018 training to enable prospective young peace activists to be ambassador of peace and reconciliation.
This year's YAPA will host 25 youth leaders from diverse ethnic, religious, and cultural backgrounds from different countries and regions of Asia. Participants will be engaged in workshops, field visits, team building exercises, leadership development, and interactions with community leaders and peace activists.
CCA will be responsible for covering the expenses of selected participants:
Board and lodging during the training
A limited number of travel subsidies will be provided upon request for participants from countries and regions of West Asia, South Asia and Southeast Asia.
Please nominate a suitable candidate from your Church/NCC/Organisation and encourage him/her to send the application before the deadline, 20 August, 2018.

Please send completed Application/Nomination Forms to This email address is being protected from spambots. You need JavaScript enabled to view it. attached together with the required information.
The Christian Conference of Asia offers prayers for the victims of earthquake in Lombok, Indonesia
CCA General Secretary Dr. Mathews George Chunakara offered prayers for the victims and their families after a devasting earthquake hit the Indonesian island of Lombok, in West Nusa Tenggara, on Sunday 5 August.
"Our thoughts and prayers are with all the people affected by the earthquake", said the CCA General Secretary. Dr. Mathews George Chunakara appreciated the efforts being made by the Indonesian authorities in helping the affected people and communities in Lombok and the surrounding areas.
Several congregations of CCA member churches -Batak Protestant Christian Church (HKBP), Protestant Church in Western Part of Indonesia (GPIB) and other member churches of the Communion of Churches in Indonesia (PGI) are located in the island of Lombok.