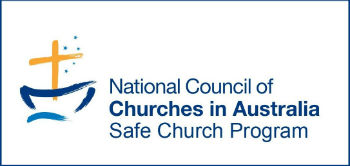 Online Resources - eSafety  for Parents, Carers and Seniors
Accessing the internet in modern Australia is expected, if not required. The online space can be overwhelming for some and the eSafety commission has some wonderful resources for all ages on keeping safe online.
Resources
eSafety Commission
The eSafety Commissioner provides some excellent resources for all ages on keeping safe online; very timely in what has fast become a new digital environment for many of us.  
This guide covers some of the key online safety issues for young people and includes a range of practical tips and advice on what to do if things go wrong. 
eSafety have also recently released a  number of blogs aimed at keeping our children safe during this time of extended online contact...whether it be school lessons, other online activities or keeping in touch with family and friends.
Blog 1: Protecting children from online abuse can be found here
Blog 2: Online safety kits for parents and carers can be found here
Blog 3: Keeping schools and learning safe online can be found here
Also, throughout April and May live parent webinars will be running, which you can access from home. Parents and carers are encouraged to register for these.
Further resources are being developed, and you can keep up to date via eSafety's website
eSafety Seniors Programs: Learn how to stay safe online from the comfort of your own home
With more people connecting and transacting online during COVID-19, it is more important than ever to know how to be safe on the internet.  eSafety offers free online safety presentations as part of their commitment to helping Australians explore the online world safely. 
As of Wednesday 1 April, this week, there are two new topics: 
1. Protect yourself against scams. - Learn how to protect your personal information, safely make friends, spot investment scams and know where to go for help.
2. Selling safely online. - This webinar teaches you what you can sell, where you can sell and how to sell safely.
If you are an older Australian and keen to improve your computer skills, find more free online safety presentations hosted by the eSafety commissioner here. 
Be Connected 
Be Connected is an Australia wide initiative empowering all Australians to thrive in a digital world.  eSafety offers a comprehensive website with free resources specifically designed to support older Australians to connect online safely and navigate the digital world confidently. The site is also very useful for families, influencers and community organisations who want to help older community members access all the benefits of the internet.  Be connected here! 
________________________________________________________ 
New Postal Address
Following our office move to 608 St Kilda Road, NCCA and Safe Church now have a new postal address.  Please update your records, and remember to clearly address correspondence to: 
National Council of Churches Australia - Safe Church Program
PO Box 6804, 509 St Kilda Rd 
Melbourne 3004. 
 ______________________________________________________ 
National Coordinator's message 
March 2020 Newsletter 
Well!  What a year unfolding before our eyes.  We send heart felt thoughts and prayers from our team across Australia in these uncertain times. 
We want to reassure all of our member Churches, trainers and people in the pews that we are doing our best to continue to work with you during these uncertain times to provide support and resourcing to keep people safe. 
Though our workshops will not go ahead face to face due to the restrictions imposed by government because of  COVID-19, we are exploring with our lead trainers how we move forward with service delivery during this time.  We are seeing this as an opportunity to be creative with our thinking and resourcing to support one another, be a safe community and learn new ways to capacity build in this context. 
As we are all pushed in many contexts to explore the online environment we have some additional resources offered by the eSafety commission for parents, children, carers and also for anyone supporting seniors at this time. The online space can be overwhelming for some and the eSafety commission has some wonderful resources for all people across the lifespan. You can view these under Resources in the newsletter. (Above)
For now, we must adapt, respond and be creative and work together as a community meeting the needs of our Churches and continuing to keep them safe. 
In this uncertain time, please stay safe and connected in whatever way you can. We are truly in this together! 
For this information and other important updates please enjoy the March edition. 
Laura Lindsay-Cregan
National Coordinator  
 ________________________________________________________
Subscribe to the Safe Church Newsletter here 
Please contact the Safe Church Program if you have any questions about these matters via This email address is being protected from spambots. You need JavaScript enabled to view it. or 02 8259 0830.