March 2021 Issue 3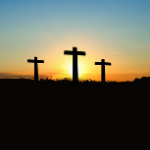 May our Lord Jesus Christ himself and God our Father, who loved us and by his grace gave us eternal encouragement and good hope, encourage your hearts and strengthen you in every good deed and word. (2 Thessalonians 2:16–17 NIV)
Messages from our churches speak to our Australian and world context in this year's Easter Sunday celebration of Jesus Christ's resurrection or rising from the dead after being crucified or put to death on the day called Good Friday.
The 14 messages follow.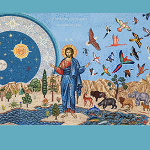 THINKING AHEAD IN THE ETERNAL NOW, WITH EASTER FAITH.
With prayers in the grace and peace of the Risen Jesus, the One who was before all time and "in whom all things hold together"( Colossians 1.17).