The Commission engages with the theological work of the wider Church, both to learn and to contribute. It does so with explicit awareness of and regard to its Australian context, in particular its Aboriginal and Torres Strait Islander heritage, multi-cultural experience, and the current setting of its churches in a post-Christendom, multi-faith and secular environment within the Asia-Pacific region.
Click here to read our Mandate.
Upcoming Events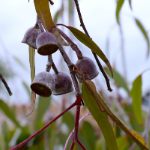 Week of Prayer for Christian Unity, 16-23 May 2021
"Abide in my love and you shall bear much fruit" (cf John 15:5)
In Australia we celebrate the Week of Prayer for Christian Unity in the week between Ascension and Pentecost.
Resources adapted for Australia can be found on our Faith and Unity Resource page  
For more information on the theme and the northern hemisphere resources please visit the WCC website