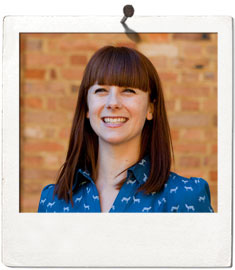 Sadie introduces herself:
I joined the community fundraising team at Act for Peace in November 2013. Since graduating from university I have always worked in the area of fundraising in the non-profit sector and I consider myself very lucky to have found a career I am so passionate about, where I have the privilege of helping people in real need.
I am from England, and before coming to live in Sydney I was working as a Senior Fundraising Manager at Macmillan Cancer Support, looking after community fundraising in Bristol and Bath. Before this I was an Account Executive at CLIC Sargent, the UK's leading children's cancer charity, working on their national fundraising partnerships.
I like to think of community fundraising as people-powered fundraising as it's all about connecting with motivated people and groups in the community, building relationships and trust, and supporting and encouraging them to raise money with their friends, family and congregations in a way they would enjoy. Some of the best ideas come from the communities themselves!
Here at Act for Peace we are gearing up for our new community fundraising event -The Ration Challenge. It takes place during refugee week, from 14-20 June and we're really excited about the event! We are challenging people in Australia to survive on the same rations as a Burmese refugee for one week and get sponsored to do it. The money we raise will help make sure these refugees have enough to eat. And by sharing this powerful experience with those around you, you can bring the refugee struggle closer to home in a way that's impossible to ignore.
We truly believe that together we will create a more compassionate society and we would love you to be involved. Find out more about the Ration Challenge, and how to sign up on our website: www.actforpeace.org.au/rationchallenge
I am always looking out for the next great fundraising idea, and keen to talk to anyone who would like to find out more about supporting Act for Peace. Please feel free to get in touch by emailing me at This email address is being protected from spambots. You need JavaScript enabled to view it. or giving me a call on 02 8259 0837.