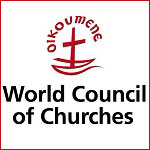 15-22 September 2020
 World Council of Churches  
"The annual world week for peace in Palestine and Israel offers an opportunity for all of us to engage in active hope..." WCC Acting General Secretary Rev. Prof. Dr Ioan Sauca.
 
    

Church of the Ascension, seen from the Mount of Olives in Jerusalem. 

Photo: Albin Hillert/WCC
Resources and information
Information: Find out more 
Theme: Faith, Hope and Love in Action: Towards Justice in Israel Palestine.
World Week for Peace in Palestine and Israel Theological reflections:
Invitation
WCC invites World Week for Peace in Palestine and Israel, highlights "Faith, Hope and Love in Action"
Palestine Israel Ecumenical Network (PIEN)
Resources for creative solidarity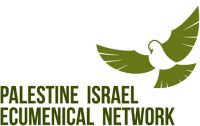 PIEN have developed a series of four-weekly articles to reflect upon during the WCC's World Week for Peace in Palestine and Israel, in September. These are available each week as published on the UCA Assembly website here
Week 1: Faith in Action - by Nell Potter, Executive Officer, PIEN (22 August)
Week 2: Hope in Action - by Helen Rainger, President, PIEN (26 August)
Week 3: Love in Action - Rev Dr Graham Joseph Hill, committee member, PIEN (5 September)