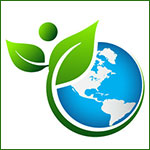 Climate Council 5th Birthday Panel
You are invited to a special evening to hear from the Climate Councillors and to discuss the future of climate action in Australia.
When: Wednesday 19th September 6:00 - 8:00PM
Where: The Theatre, Australian National Maritime Museum, 2 Murray Street, Sydney, NSW
Cost: $35 general admission, $25 concession (plus booking fees).
Event Format: The evening will be MC'd by Tony Eastley, one of the ABC's most experienced and respected journalists
6pm: Doors open
6.30pm: Panel Discussion featuring Chief Climate Councillor Professor Tim Flannery, CEO Amanda McKenzie, Climate Councillor Professor Lesley Hughes, Climate Councillor Professor Karen Hussey, Climate Councillor Greg Bourne and Climate Council Directors Sam Mostyn and Martijn Wilder.
7:30pm: Q&A
8pm: Event finishes
This is a chance for you to hear from some of Australia's leading climate communicators who will join me including:
Amanda McKenzie - environmental leader, Climate Council CEO and founder of the Australian Youth Climate Coalition.
Professor Lesley Hughes - Climate Councillor and Distinguished Professor of Biology and Pro Vice-Chancellor at Macquarie University.
Professor Karen Hussey - Climate Councillor and leading Australian researcher in the field of public policy and governance.
Greg Bourne - Climate Councillor and leading knowledge expert on the nexus of climate change, energy, business and policy.
Sam Mostyn - Climate Council Director and Chair of CitiBank Australia, Carriageworks and Deputy Chair of the Diversity Council of Australia.
Martijn Wilder - Climate Council Director and Head of Baker & McKenzie's Global Environmental Markets legal practice.

The evening will feature a lively discussion on the future of climate change action in Australia, as well as a Q&A session, where you will have the chance to ask your questions.
Tickets are available on Eventbrite - https://www.eventbrite.com.au/e/climate-council-5th-birthday-panel-tickets-49201980448