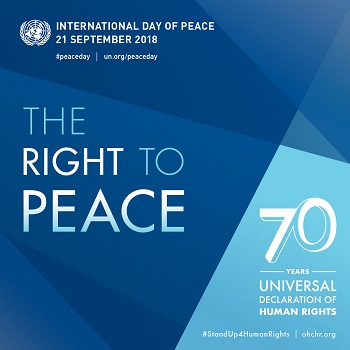 The Right to Peace- The Universal Declaration of Human Rights at 70
This year's #peaceday celebrates the 70th anniversary of the Universal Declaration of Human Rights.
On 21 September each year the International Day of Peace is observed around the world
The United Nations General Assembly (UN) has declared this as a day devoted to strengthening the ideals of peace, both within and among all nations and peoples.
Learn more here: #standup4humanrights
Prayers
We pray for Chrisitians in Syria https://www.opendoors.org.au/persecuted-christians/blog/9-ways-to-pray-for-christians-in-syria/
There has been a devastating civil war in Yemen since 2015. Over 10,000 people have been killed already. The United Nations has reported that Yemen is the country with the most people in need of humanitarian aid in the world with 21.2 million. Please pray for the peace and the rebuilding of Yemen in these seven key areas: https://www.pray-ap.info/yemen.html
Events
International Day of Peace - Interfaith Peace Service - Sydney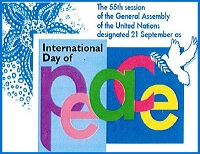 When: Friday 21 September 2018, 2.00pm
Where: Fellowship Centre, Parramatta Mission (next to Leigh Memorial Uniting Church) 119 Macquarie St, ParramattaOccassional Address by Rev Simon Hansford, Moderator Uniting Chuch in Australia NSW and ACT Synod.
Prayers for peace will be offered by representatives from Aboriginal, Bahai, Brahmankumaris, Buddhist, Christian, Hindu, Islamic, Jain, Jewish, Mandean, Sikh, Sufi and Zoroastrian communities. Cultural items and refreshments will follow the service.
Contact: Rev Dr Manas Ghosh M: 0429 892 548 or E: This email address is being protected from spambots. You need JavaScript enabled to view it. for more information
World Inner Peace Celebrations in Australia - Sydney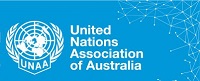 22 September 2018 2:00-5:00 pm
This a free event! Come along and celebrate the International Day of Peace, promoting the UN Sustainable Development Goals (SDGs), and introducing Inner Peace Education and Practice. When: 22 September 2018 Where: International Convention Centre, Darling Harbour, Sydney
For more information and bookings see United Nations Association in Australia event page
For more information:
UN International Peace Day events