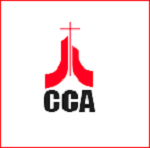 Former CCA General Secretary Bishop John V Samuel Passes Away
Bishop John Victor Samuel is be remembered for his ecumenical collegiality, personal warmth and friendship, as well as his numerous ecumenical contributions. Bishop Samuel was the fifth General Secretary of Christian Conference of Asia (CCA), serving from 1990 to 1995.
Dr. Mathews George Chunakara, General Secretary of CCA has expressed his heartfelt condolences to the bereaved family.
Read the full CCA news item here