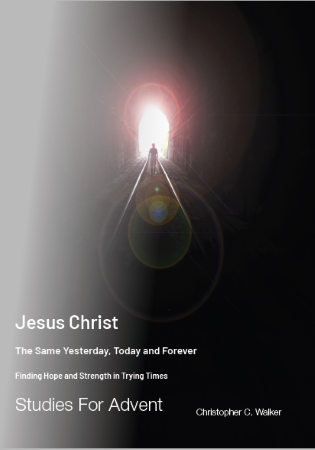 The Coming of Jesus Christ: past, present and future 
An Advent Study from Rev. Dr Chris Walker, UCA.
Rev. Walker's studies cover the 4 weeks of Advent following the Revised Common Lectionary Year C.
These studies are the perfect accompaniment for group study or for individuals to use for reflective study, individually.
Jesus Christ – The Same Yesterday, Today and Forever is now available for purchase or click and collect, at the link here.
Cost:  $12.95