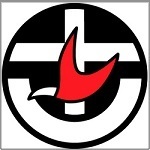 22 October: Anniversary of National Apology to Survivors of Institutional Child Sexual Abuse
As the first anniversary of the historic apology approaches, the Uniting Church Assembly is encouraging its church communities and congregations to mark the occasion with a Liturgy of Acknowledgement and Lament on or near 20 October. 
Liturgy of Acknowledgement and Lament
President Deidre Palmer has acknowledged the Church's ongoing role in correcting the wrongs of the past.
"We must continue to hear the voice of survivors, so that these terrible things never happen again," Dr Palmer said.
"The Uniting Church is committed to redress for survivors and the safety of children continues to be at the forefront of our Church's work with children and families."
Read the UCA Assembly article Liturgy of Acknowledgement and Lament and access the related document - visit the UCA Assembly webpage -https://assembly.uca.org.au/news/item/3082-anniversary-of-the-national-apology-to-survivors-of-institutional-child-sexual-abuse