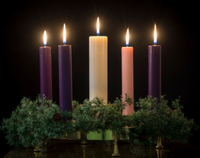 Prayers & Reflections from our ecumenical community 
As we prepare for the Feast of the Nativity we offer you some reflections and resources from our members and their networks. 
NATIONAL
Act for Peace - NCCA's International Aid Agency
For each week of advent, you can access worship resources, PowerPoint presentations and clip art to use with your congregation, either in person or online.
This year there are seven videos you can access for seven Sundays until the First Sunday after Christmas:
You can also download additional resources to use at any time, including tree decorations, colouring sheets for children, posters and hymns.  
For all resource enquiries, please contact the Act for Peace Supporter Relations team at This email address is being protected from spambots. You need JavaScript enabled to view it. or call 1800 025 101.
Anglican Board of Mission - Songs from a Strange Land
Catholic
The Salvation Army
Queensland Churches Together
The Domestic Violence Advent Sermon Notes can also be used for home/small groups. 
The notes can also be accessed through the QCT website  or
Download   pdf AdventSermonNotesComplete_DFV (808 KB)  
The Uniting Church in Australia
Children & Families Ministry - Synod of Vic/Tas
Advent Resources (Intergen)
NEW: Download the whole suite via Advent: Journey to Joy:
Journey to Joy: Map and Ornaments 
Journey to Joy: Countdown to Christmas 
Journey to Joy: Advent and Christmas Reflections 
Journey to Joy: Worship Planning resource 
INTERNATIONAL
Maryknoll Office for Global Concerns
Advent Reflection Guide Living Gospel Nonviolence 
---
REFLECTIONS AND STUDIES FOR PURCHASE 
Koorong Books - Titles include:
Heaven and Nature Sing: 25 Advent Reflections to Bring Joy to the World - meditations on the natural elements of the Christmas story. (Oct 2022)
The God Who is With Us: 25-Day Devotional For Advent (Oct.2022)
MediaCom Education - Titles include:
Advent in Narnia: Reflections for the Season
Advent for Everyone: Matthew - A daily devotional
Advent a Calendar of Devotions 2022