Training and resources available
Commission for Children and Young People, Victoria
New Child Safe Standards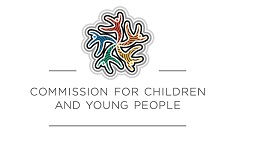 The Victorian Government has announced new Child Safe Standards to better protect children and young people from abuse. The new Standards commence on 1 July 2022, giving organisations time to plan, prepare and comply.
The Commission has published some initial guidance to assist organisations to transition to the new Standards.
Free Child Safe Standards Community of Practice webinar
The next Child Safe Standards Community of Practice will be delivered online and will focus on the new Child Safe Standards. It will include background to the new Standards and what's new and what's changing.
When: Monday 22 November, 1.00pm – 2.30pm
Topic: The new Child Safe Standards
Presenters: 
Liana Buchanan, Principal Commissioner
Commission Youth Network members
Other Commission staff members
Click here to register your interest in attending the Child Safe Standards Community of Practice 
To help us cover what you would like to know, questions can be submitted in advance, and we will cover key themes in the Q&A segment. Please submit your new Child Safe Standards questions here 
Recording now available online 
On 22 October 2021, NCCA's Safe Church Network presented a Professional Learning Webinar to our safeguarding community on embedding:
National Child Safe Standard 2: Children participate in decisions affecting them and are taken seriously.
The Salvation Army Australia Territory shared areas of research and programming looking at participation of children and youth in church mission and services.
Representatives from The Salvation Army facilitated discussions related to:
Developing a Lived Experience and Participation Framework: Emergent learnings from Salvation Army's journey
Case Studies of Youth & Children's Participation in The Salvation Army.
The webinar recording is now available on the NCCA Safe Church Program webpages: at the Resources Hub: Child Safety Standard: Two - NCCA and at Education and Learning.