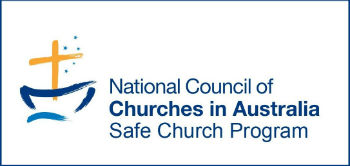 Safe Ministry tip
Q:Do I really have to fill in the sign in sheet, every time?
A: Yes, because nothing is more important than safety.
Parents and carers should complete a sign in sheet every time they drop their child off at crèche or Sunday School or other children's ministry.
Parents, children and ministry leaders may know each other well. This does not prevent them from neglecting this safety procedure.
The sign in sheet should clearly show when the ministry leaders take over duty of care for a child, and when the parent/carer resumes the duty of care upon collection. Another option is putting a wrist band on the child when they are in the ministry program's care, and taking it off when they are back in their parent's care.
Click here to view a sample sign-in sheet
Please contact the Safe Church Program if you have any questions about these matters via This email address is being protected from spambots. You need JavaScript enabled to view it. or 02 8259 0830.