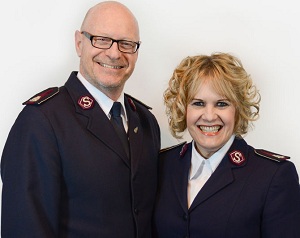 The Salvation Army Australia
National Leadership appointment announced
Commissioners Robert and Janine Donaldson will commence as national leaders of The Salvation Army Australia on 1 July 2019.
We rejoice with our brothers and sisters of the Salvation Army Australia at the announcement from The Salvation Army International Headquarters, made in March 2019.
Currently serving at International Headquarters, Commissioner Robert Donaldson will serve as Territorial Commander and Commissioner Janine Donaldson as Territorial President of Women's Ministries.
Please visit The Salvation Army Australia website for more information https://www.salvationarmy.org.au/about-us/news-and-stories/media-newsroom/national-leadership-appointment/
The NCCA wish many blessings upon Commissioners Floyd and Tracey Tidd as they prepare for their new positions. We thank them for their significant leadership and friendship during the last three years of their tenure as National Leaders.