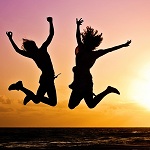 Date: Thursday 5 July 10am-3.30pm
Venue: St James Hall, Level 1, 169-171 Phillip Street, Sydney CBD
The formation of young leaders is critical to the future of our churches. What does best practice look like in developing a leadership pipeline? Can we establish a learning community of those involved in youth formation / leadership initiatives?
This round table may explore questions like:
What's going well for you?
What are you learning?
What's a problem area? Can we trouble-shoot around this?
What might we co-create together?
Rowan Lewis (NEXT Young Adults Coordinator, Whitley College) will share an overview of current research on young adult faith formation. Rev Dr Andrew Ball (Executive Ministry Director of Fresh Hope) will also present on the leadership pipeline of Churches of Christ in NSW, a collaborative initiative with ACOM.
Please invite your best practitioners and thinkers to discuss this critical area for the future of the Australian church.
Participants will be requested to contribute $40 towards the costs of catering and venue.
Registration forms available from the secretariat E: This email address is being protected from spambots. You need JavaScript enabled to view it. and must be returned by the 29th of June 2018