Don't Keep History a Mystery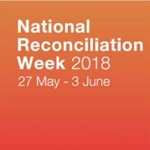 This is the theme for National Reconciliation Week 2018.
Australians are invited to Learn, Share, and Grow – by exploring the past, learning more about Aboriginal and Torres Strait Islander histories and cultures, and developing a deeper understanding of a unique national story.
Resources and events are now available on the national website.
Download the Reconciliation Guide for Churches